The fifth generation wireless standard (5G) is on everyone's lips: enormous bandwidths, high speed Internet access, the networking of tens of billions of devices worldwide – these are just a few of the buzzwords in the media. Yet there is no comment about the negative effects on humans and nature. It is often mentioned that the population is safeguarded thanks to the current "strict" threshold values. But, as countless studies prove, it is kept secret that wireless radiation can seriously damage health and lead to headaches, lack of energy, tinnitus and even cancer. Even the World Health Organization (WHO) has classified mobile radiation as category 2B "potentially carcinogenic".
5G does not replace the older wireless technology but complements it. The higher frequencies mean that obstacles can no longer easily be penetrated by radiation, which results in an enormous increase in the number of antennae. While you can switch off your own smartphone at any time, this is not possible with antennae: they radiate 24 hours a day, 365 days a year. So the radiation exposure increases massively!
There are good reasons why governments are hardly advocating more restrictive limit values: 5G is a trailblazer for the Internet of Things (where 100 billion end devices worldwide, from refrigerators to cars, will be networked) and thus also a way of monitoring people around the clock. Last but not least, 5G also brings a monetary blessing: Thanks to the auctioning of new frequency bands to interested telecommunications companies, millions or even billions of dollars are flowing into government coffers.
There is also a great deal of silence about who wants 5G at all: Is it really the general public? Or is it a problem looking to create a new need which will bring the industry billions in profits for decades to come?
Focus on 5G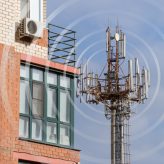 The evidence that mobile phone radiation, and in particular 5G technology, is anything but harmless for human beings and that the current threshold values are by no means sufficient to protect health, is becoming increasingly clear and frequent. For example, on 10 January 2023, a Swedish case study was published in the "Annals of Case […] Read on...
More