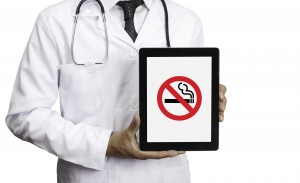 Smoking has become predominantly a youth market; 90% of annual new smokers are adolescents under the age of 20. Annual multi-million dollar prevention campaigns fail to target the youth, overlooking that cigarette manufacturers have created products for the taste and pleasures of the young generation. A product that consciously leads children and teenagers into dependency and addiction has no place on this planet. We all pay the price for our absurd tolerance of smoking, be it with our health, our freedom, our wallet – or with our lives!
Every year smoking kills more people than traffic accidents, violent crimes, suicides, drugs and AIDS in total. The health care costs arising from the direct consequences of smoking alone, amount to a quarter of all health expenditures. If cigarettes were a pharmaceutical product they would never be allowed on the market because of their harmfulness. Nicotine addiction and all its associated problems are no longer acceptable. Quitting is possible for everybody – with the correct, individual strategy and support. 
Practical tips for a smoke-free life:
You must realise that smoking is not a habit but an addiction, which sooner or later will gravely harm your health, guaranteed.
As an additional incentive buy a special piggy bank and for at least a year put in the amount of money that you would have spent on smoking. After twelve months you will be pleasantly surprised…  more
Focus on Smoking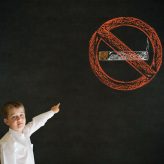 Nearly 85% of New Zealanders are smoke-free. But New Zealand is aiming even higher: The New Zealand Government has set the goal that by 2025 fewer than 5% of New Zealanders will be smokers. To this end, on 9th December 2022, Associate Minister of Health Dr Ayesha Verrall launched a new legislation, Auahi Kore Aotearoa […] Read on...
First of all, the good news: Between 2007 and 2019, the number of adult smokers has declined steadily. However, 1.3 billion people worldwide still use tobacco today (of which 1.1 billion are smokers, with another 200 million turning to other tobacco products). Five companies dominate 80 percent of the market. While they are promoting increasingly […] Read on...
More