Thursday, November 2nd to Sunday, November 5th 2017
Maritim Hotel, Ulm, Germany
We have the pleasure to be able to present to you the topics of our 2017 World-Congress in Ulm. This year we focus on practical solutions to restore the health of our planet, thus restoring our physical bodies also:
We will learn about the state of health of the seas and the oceans and show possible pathways for new solutions that we can walk together.
We will explain to you why more and more insects and birds are disappearing and what we have to do to stop this and reverse it.
We will show you how to find a way out of the vicious circle of dependency from painkillers, sedatives, psychotropic drugs, laxatives and more.
Cosmetics .contain more toxins than healthy ingredients – We present to you the products that can be recommended as better for the body and are environmentally friendly.
Are you prepared to take the initiative for a better, cleaner and healthier world and by doing so, also for the health of your own physical body? Then come to Ulm! Mahatma Gandhi told us to be the change we want to see in this world. We promise you that your presence at the Congress will make a positive difference, not only for you but also for the entire planet!
Thursday, November 2nd, 2017 from 7:00 pm to 9:00 pm
Welcome and Opening Address
Dis-ease and Sickness—Blessing or Curse?
Dis-eases and sicknesses (such as cancer) do not occur by accident, fate, or as some even believe as punishment by God. They develop gradually as the result of a natural reaction of our body when our life is no longer in balance physically, emotionally, mentally and spiritually. The cause of dis-harmony in man is often what we call 'stress'.
As a father of six children, naturopath with more than 30 years of experience and ordained priest, The Very Rev. Dean em. Paul Probst, SF, holds an immense treasure trove of experience and knowledge, making him the right person to lead The World Foundation for Natural Science as its European President and to convey to people the relationship between natural science and religion.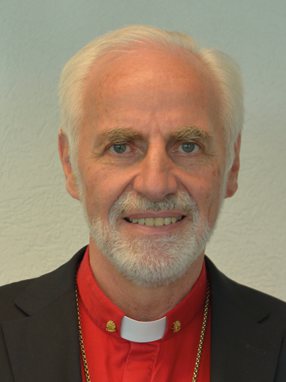 The Very Reverend Dean em.
Paul Probst, SF
European President, The World Foundation for Natural Science, Lucerne, Switzerland
Friday, November 3rd, 2017 from 9:00 am – 6:30 pm
Spring Falls Silent—Why More and More Insects and Birds Are Disappearing
Insects and their close relations represent more than 60% of the biological diversity of species on our planet. Accordingly, they fulfill important tasks in our ecosystems such as being pollinators of flowers and building the soil. Birds also are indispensable links in nature, and they are directly dependent on insects in the food chain. But the familiar humming of insects and singing of birds in Spring is diminishing each year and is in danger of falling silent.
Sebastian Hausmann studied nature conservation in Bernburg and biodiversity, evolution and ecology in Berlin. Currently, within the framework of his doctoral thesis, he is investigating plant ecology at the Free University of Berlin. In 2008, when he first heard that the bees are dying, he began beekeeping himself and discovered his passion for insects. As such, during the course of his studies, he has specialised in pollination and over the years has built up an extensive knowledge in the field of bees.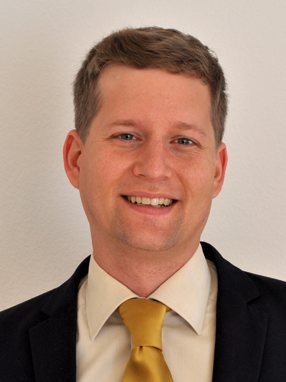 Sebastian Hausmann, M.Sc., Berlin, Germany
Cosmetics—Do They Harm Our Bodies and Environment?
Cosmetics, in contrast to technical products, enjoy the privilege of not having to have hazard warning labels. Thus, it is nearly impossible to discern which products are recommended as better for the body and are environmentally friendly. Meanwhile more pollutants are processed than nurturing ingredients, and politics is the happy pal playing its part for big industry. And the money keeps coming in: 90% of cosmetics are sold because of intense advertising, not because of high demand.
Willi Luger does everything differently! Introduced by his father into the profession of hairdressing as a child, he spent 20 years in the business, before deciding on a life-changing reversal of direction. As an answer to the many health problems in the hairdressing business, Willi Luger invented a unique, consistently ecological alternative to traditional hair stylist products, consequently turning to natural "honest" cosmetics, no frills attached! Trendy ingredients are just not compatible with him.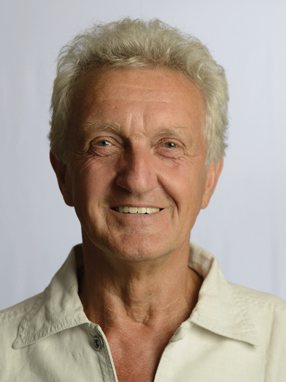 Willi Luger, master hair dresser and company founder, Ernstbrunn, Austria
Planet Water—Our Basis for Life and Our Responsibility
Water has so many different abilities and properties unlike any other element. It transports, conducts, cools, warms, cleans, informs, nourishes, absorbs, heals and quenches the thirst. Water is the basis of our lives and we are destroying it. When water is polluted and full of garbage, then the planet is ill and so are we.
Studies in geography, earth sciences and ecology offered Denise Ulrich the opportunity to learn about our home planet. She has been concerned with recognizing and teaching about the linkages between earth, air, water and man for many years. Her own experience with nature showed her that behind its physical form, there are other forces that give life to our environment and hold it together.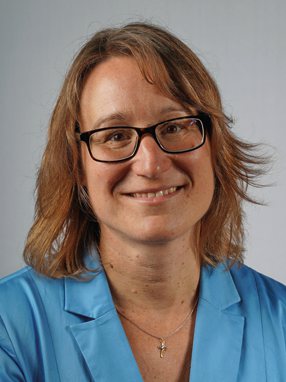 Denise Ulrich, Diploma in geography, Dipl.PGCE, Hohenrain, Switzerland
The Abundance of The Oceans….–For How Much Longer?
The oceans are the greatest water reservoir of the Earth and the fish of the oceans are the main source of nourishment for one billion people. However, the oceans today are far from being intact and clean. They and all the life within them are in great distress. On a daily basis we are poisoning this unique world more and more with stuff from our everyday lives that we no longer want, use excessively or use without thinking about the consequences. Are we even aware of this? We need the oceans and the oceans need us!
Sabrina Amico has been passionate about water and the seas for many years. She has been closely linked with the oceans and the sea creatures living within them from early childhood. It is her heartfelt desire to better understand, from a holistic perspective, this vital element for human beings and the entire planet Earth, to demonstrate lesser known correlations and by this to promote a loving and respectful relationship with the water element.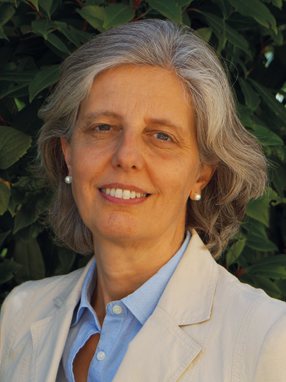 Sabrina Amico, lic. phil. I, Beinwil, Switzerland
Saturday, November 4th, 2017 from 9:00 am – 6:30 pm
Cancer—The End of This Terrifying Threat
Have you ever heard of the Banerji protocol? For three generations, the Indian medical family Banerji in Kolkata has treated countless people with standardized protocols developed from Hahnemann's homeopathy. Due to the immense number of treatments, effective application recipes for almost all conceivable diseases have emerged over the years. Could this be a key to the immeasurably rising health costs?
At an early age Rolf Backenecker became acquainted with alternative medicine at his mother's practice. He first studied to become an electronic engineer, followed by in-depth studies in business administration and company management. Only later in life the seeds planted in his childhood days started to bear fruit and he was educated to be a naturopath specialising in bioresonance, orthomolecular medicine, homeopathy and herbal medicine as well as being trained in neurolinguistic programming (NLP).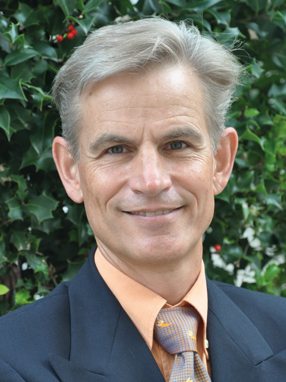 Rolf Backenecker, Naturopath, Meilen, Switzerland
Induction Hobs—Danger to Our Health
Induction hobs are practical, energy-saving and are are replacing the conventional electric stove or gas cooker all over the world. But they have a serious drawback: the magnetic field generated by the cooking is harmful to health, which is why even the authorities counsel caution. In addition, it is suggested that by cooking with an induction stove the life energy of the cooked food is weakened or even destroyed.
Marcel Hofmann earned a Masters of Science degree in Electrical Engineering from the Northeastern University in Boston, USA. Before that he had completed an apprenticeship as an electrician. After first practical experiences in the field of mobile ommunications, he started to take an interest in the effects of electromagnetic radiation. For over 10 years he has performed electrobiological measurements and informs people on the effects of these electronic gadgets and appliances that are in daily use.
Franz Ulrich has a diploma in engineering (ETH Zurich) and has run his own specialist energy company for the last ten years. Increasingly, he has had to consult on the subject of electromagnetic radiation and its impact on human health.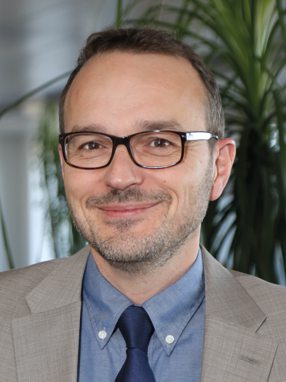 Marcel Hofmann, MSEE, Utzigen, Switzerland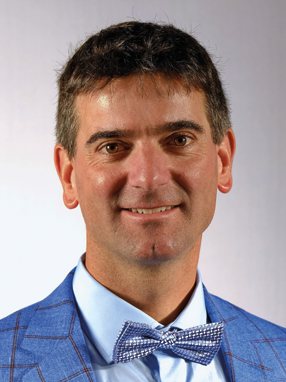 Franz Ulrich, Electr Engineer ETH, Hohenrain, Switzerland
Gonstead Chiropractic—Healing Man from The Inside
The human musculoskeletal system is on everyone's lips as a topic. These problems not only arise due to
lifestyle-related postural damage but also because of accidents and falls, especially in childhood – or even through pressure and pull before and during birth. Gonstead Chiropractic helps with a very targeted analysis and great sensitivity applied through the fingertips to start the healing process in the musculoskeletal system and the nervous system again.
Dr Stefan Rauber completed his degree with the first state law examination at the University Hospital Balgrist, Zurich. From 1997 to 2009 he was further educated in the Gonstead Chiropractic Fullspine Methodology. Since 2006 he has run his own practice in Wallisellen. Additional training followed, among others, in pediatrics ICPA (International Chiropractic Pediatrics Association), Thompson terminal point analysis and in applied kinesiology.
Dr Stefan Rauber, Wallisellen, Zurich, Switzerland
How Painkillers and Sedatives Drive People into Dependency
More and more people take painkillers, sedatives, psychotropic drugs, stimulants and laxatives or whatever they hope is going to give them relief when they are in distress. Often these people get into a vicious cycle of dependency and long-term physical or psychological damage. Case studies show that natural remedies have lasting success, without harming the body.
Lukas Waldmann received his diploma of applied naturopathy in Zurich. He has been working in his own practice with the focus on alternative medicine for seventeen years. He has acquired an extensive knowledge in a number of fields: natural dietary supplements, metabolism therapy and bioresonance.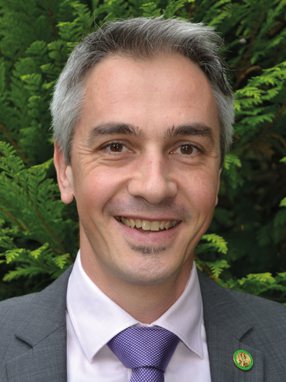 Lukas Waldmann, Naturopath, Rotkreuz, Switzerland
Sunday, November 5th, 2017 from 9:30 am – 1:00 pm
Animals—Their Rights to Live and Our Responsibility for Them
Birds, butterflies, crawling creatures and all the other animals are just as much a part of creation as we are. When we have learned that by harming any living being, we are doing the same to ourselves, then we will certainly not kill or cause any creature, brought forth by The Creator, to suffer any pain. We have a responsibility for all living creatures and all life in nature. This empowers us to love, to protect and to nurture, but not to abuse them for scientific experiments.
Jose Ernesto De Almeida Molina finished his studies at the National University, La Molina, in 1982 as an agricultural engineer and in 2016 with a Master of Science in agricultural production (specializing in sustainability). His interest in and love for nature and the animals run like a red thread through his life. Since 2016 he also has been politically active for animals as a coordinator of the committee for animal defense of the Frente Amplio party in Peru.
Daniel Schillig has managed an organic farm with mother cows for 28 years. A driving motivation for his work has been to achieve self-sufficiency and economic independence. He has consistently supported the idea of the family farm as a viable option in agriculture. Moreover, his experiences as a human being, farmer and local politician have taught him that everything in life is connected.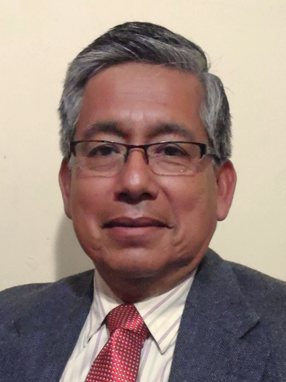 Jose Ernesto De Almeida Molina, Agricultural Engineer, Lima, Peru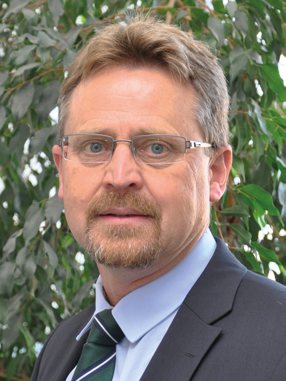 Daniel Schillig, Farmer and politician, Neuheim, Switzerland
Congress information
Congress Schedule
| | Program | Registration |
| --- | --- | --- |
| Thursday, November 2nd 2017 | 7:00 pm to 9:00 pm | starting 3:00 pm to 6:45 pm |
| Friday, November 3rd 2017 | 9:00 am to 6:30 pm | starting 8:00 am to 8:45 am |
| Saturday, November 4th 2017 | 9:00 am to 6:30 pm | starting 8:00 am to 8:45 am |
| Sunday, November 5th 2017 | 9:30 am to 1:00 pm | |
Translation
Simultaneous into English, German, Spanish, Czech and Russian
Do you have any questions?
We are happy to help you!
Congress fee
Entire congress
1 day
Individual Registration
€ 350
€ 150
"65+" (Golden Old'un)
€ 240
€ 95
Married Couple
(Attending together)
€ 490
€ 210
University / College Students
€ 120
€ 50
Adolescents / scholars
€ 95
€ 35
Brochure
You can also find all information about the program and the congress dates in our congress brochure for download or to print out:
Download brochure
What our participants say
A great heartfelt "Thank you" for all involved. As always: very good, game-changing and an eye-opener. Your engagement and enthusiasm is contagious. A good reason to pass it on!Suely M., Germany
Thank you so much for another outlook and such interesting topics! It is always a time for growth, learning, sharing and exchanging with the other attendants! There is a noticeable difference from other events and congresses. And much to bring home and to apply!Odile L., Austria
This was the best congress in years, very well structured. Refreshing, uplifting, genuine and natural! Thank you so much for your tremendous dedication!Susanne B., Switzerland
Doctor Natasha – absolutely astonishing lecturer and her lecture was so simple, so clear, so emotional! I've got a strong impulse to make a stop on my way and change my lifestyle. Thank you for that!Marina K., Lithuania
Simply content, happy to have had the opportunity to attend this congress once again. Enriched, with many new impressions, I will go back home. Many thanks to the excellent lecturers!Brigitta H., Switzerland
On many levels a trend-setting congress that not only gives a new outlook but also hope and visions (which will become reality). The lecture of Jörg Dossenbach particularly touched me. Thank you for this congress. Ulrike P., Germany
Last year's Congress
Watch the full length lectures from last year's Congress and read the reviews.