Thursday, November 2nd to Sunday, November 5th 2017
Maritim Hotel, Ulm, Germany
The rights of animals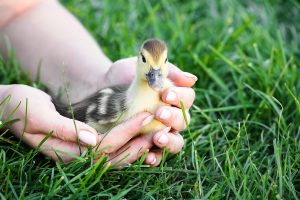 Birds, butterflies, crawling creatures and all the other animals are just as much a part of creation as we are. When we understand that by harming any living being, we are doing the same to ourselves, then we would certainly not kill or cause ̵ any creature, brought forth by The Creator to suffer any pain. We have a responsibility for all living creatures and all life in nature. This empowers us to love, to protect and to nurture but not to abuse them for scientific experiments.
Daniel Schillig, farmer and politician, Neuheim, Switzerland
Spring falls silent- why more and more insects and birds are disappearing
and how we can help them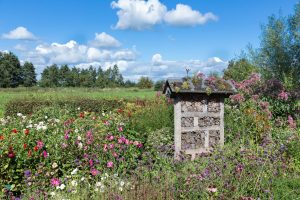 Insects and their close relations represent 60% of the biological diversity of species on our planet. Accordingly they fulfill important tasks in our ecosystems such as pollinators of blossoms and build the soil. In the food chain birds are directly dependent on insects and are indispensable links in nature. The humming and droning of insects and singing of birds in Spring is becoming quieter each year and is in danger of falling silent. Who is responsible for the disappearance of the bees and birds? What has to be done to stop and reverse this?
Sebastian Hausmann, M.Sc., Berlin, Germany
Planet water—our responsibility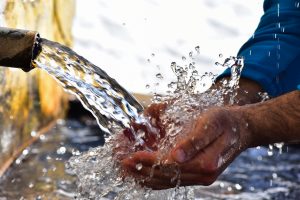 Water has so many different abilities and properties unlike any other element have. It transports, conducts, cools, warms, cleanses, informs, nourishes, absorbs, heals and quenches the thirst. Water is the basis of our lives—and we are destroying it. When water is polluted and full of garbage, then the planet is ill and so are we.
Denise Ulrich, dipl. geogr., Hohenrain, Switzerland
The abundance of the oceans—how long will it exist?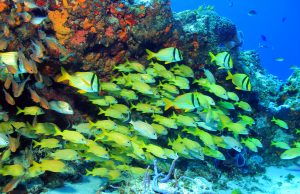 The oceans are the greatest water reservoir on earth. The fish of the oceans are the main source of nourishment for billions of people. The oceans today are far from being intact and clean. They and all the life within them are in great distress. Daily we are poisoning this unique world with more and more substances and objects from our everyday life, that we no longer want. We use it excessively and without thinking about the consequences. Are we aware of this? We need the oceans and the oceans need us!
Sabrina Amico, lic. phil. I, Beinwil, Switzerland
Final destination ocean—how cosmetics and medical drugs damage the oceans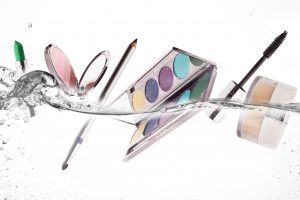 The damaging chemical substances in medical drugs and cosmetic products not only affect our bodies but also get into the water after being excreted. Sewage treatment plants cannot filter these substances out, so they eventually end up in the water circle and will definitely come back to us someday. But this does not necessarily have to be the case. Find out how you can contribute with natural products to your (own) beauty and health and to the recovery of the water at the same time.

Are induction stoves dangerous?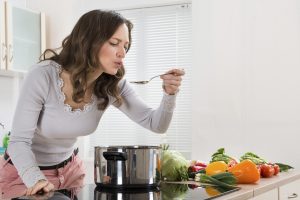 Induction stoves are practical, energy-saving and worldwide are replacing the conventional electric stove or gas cooker. But they have a serious drawback: the magnetic field generated by the cooking is harmful to health which is why even the authorities counsel caution. In addition, it is suggested that by cooking with an induction stove the life energy of the food cooked is weakened or even destroyed.
Marcel Hofmann, MSEE, Dipl. El.-Ing. HTL, Utzigen, Switzerland
Franz Ulrich, dipl. El.-Ing. ETH, Hohenrain, Switzerland
How painkillers and sedatives make people addicted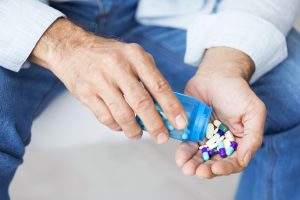 There are more and more people when in distress take painkillers, sedatives, psychotropic drugs and laxatives or whatever they hope is going to give them relief. Often these people get into a vicious circle of dependency and long-term physical or psychic damage. Case studies show that natural remedies can have lasting success, without harming the body.
Lukas Waldmann, natural health professional, Rotkreuz, Switzerland
Is disease evil?—No, it is your body communicating with you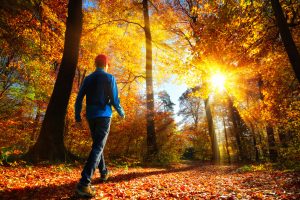 Disease or cancer are not by accident, fate, or punishment, but develop as a result of a natural reaction of the body when it is not in balance. The cause of disharmony in man is in many cases what we call stress. Find out how your spiritual life is the key to avoid unnecessary stress and to communicate with your highly intelligent body.
The Very Reverend Dean em. Paul Probst, SF,
European President, The World Foundation for Natural Science, Lucerne, Switzerland
Congress information
Congress Schedule
| | Program | Registration |
| --- | --- | --- |
| Thursday, November 2nd 2017 | 7:00 pm to 9:00 pm | starting 3:00 pm to 6:45 pm |
| Friday, November 3rd 2017 | 9:00 am to 6:30 pm | starting 8:00 am to 8:45 am |
| Saturday, November 4th 2017 | 9:00 am to 6:30 pm | starting 8:00 am to 8:45 am |
| Sunday, November 5th 2017 | 9:30 am to 1:00 pm | |
Translation
Simultaneous into English, German, Spanish, Czech and Russian
Do you have any questions?
We are happy to help you!
Congress fee
Entire congress
1 day
Individual Registration
€ 350
€ 150
"65+" (Golden Old'un)
€ 240
€ 95
Married Couple
(Attending together)
€ 490
€ 210
University / College Students
€ 120
€ 50
Adolescents / scholars
€ 95
€ 35
What our participants say
A great heartfelt "Thank you" for all involved. As always: very good, game-changing and an eye-opener. Your engagement and enthusiasm is contagious. A good reason to pass it on!Suely M., Germany
Thank you so much for another outlook and such interesting topics! It is always a time for growth, learning, sharing and exchanging with the other attendants! There is a noticeable difference from other events and congresses. And much to bring home and to apply!Odile L., Austria
This was the best congress in years, very well structured. Refreshing, uplifting, genuine and natural! Thank you so much for your tremendous dedication!Susanne B., Switzerland
Doctor Natasha – absolutely astonishing lecturer and her lecture was so simple, so clear, so emotional! I've got a strong impulse to make a stop on my way and change my lifestyle. Thank you for that!Marina K., Lithuania
Simply content, happy to have had the opportunity to attend this congress once again. Enriched, with many new impressions, I will go back home. Many thanks to the excellent lecturers!Brigitta H., Switzerland
On many levels a trend-setting congress that not only gives a new outlook but also hope and visions (which will become reality). The lecture of Jörg Dossenbach particularly touched me. Thank you for this congress. Ulrike P., Germany
Last year's Congress
Watch the full length lectures from last year's Congress and read the reviews.